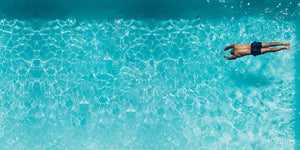 Get your pool ready for summer with our pool heater spring servicing! Our experienced technicians will ensure that your pool heater is in top condition so you can enjoy a warm and comfortable swim all season long. We offer a comprehensive maintenance package that includes cleaning, inspection, and repair of all major components of your pool heater. Don't wait until it's too late - schedule your appointment today and get ready to dive into summer!
NORTH AND WEST VANCOUVER ONLY - TECH WILL CALL TO SCHEDULE APPOINTMENT
DURING CHECKOUT PLEASE USE A BILLING ADDRESS THAT IS YOUR POOLS ADDRESS
Note: Includes up to 1 hour of service and basic shop supplies. Some installations and models may require more time for proper servicing. Does not include any replacement parts (if required). Labour and parts over and above this basic servicing will be quoted and billed accordingly.