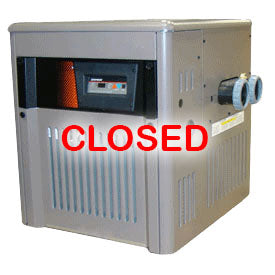 Get your pool heater ready for winter with our winterization service! Our team of experts will help you prepare your gas pool heater for the cold months ahead by removing every drain plug that can be found and opening the winterization ports (drain cocks) in multiple locations on the heater. We'll also turn off the gas and double check that it's off so you can rest assured that your pool heater is safe and secure during the winter months.
NORTH AND WEST VANCOUVER ONLY - TECH WILL CALL TO SCHEDULE APPOINTMENT
DURING CHECKOUT PLEASE USE A BILLING ADDRESS THAT IS YOUR POOLS ADDRESS
Note: Includes up to 1 hour of service and basic shop supplies. Some installations and models may require more time for proper servicing. Does not include any replacement parts (if required). Labour and parts over and above this basic servicing will be quoted and billed accordingly.